Business Tips
Founders
Start Up
"Commitment"- What It Means For you & Your Business
Each week Business in bare feet does a live Mentoring Moment from the USA. This week we are to talking about "commitment" and what it means for you as a leader and your business.
In the discussion Jonathon Brake (A global Mentor for SandTracks and cofounder at Business in Bare Feet) He goes in deeper to discuss 'The Four Commitments of a great human being' that you can here in for yourself in the video below.
The Live Mentoring Moments events we run for the SandTracks Virtual Coworking Private Facebook group for members of the group. Virtual Coworking is just like a physical Coworking place, we run Live events for each week and the discussions are around startups and growing your business remotely. We are very focused on regional and rural startups and have a global mentoring team available for regional startups and also regional hubs to take advantage of.
So why is commitment import in your business?
This is not a technical question it's more of deep thought and it goes back to why you do what you do and for what purpose.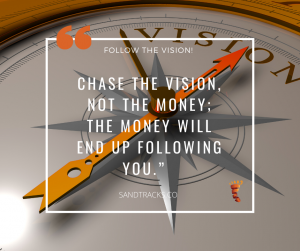 Your commitment to your vision and the desired outcome for your customers and what you promise to deliver.
Commitment is a powerful discussion to have with entrepreneurs and startups because it takes courage to commit to a business and the people you serve. It takes commitment above all to be successful because there are many adventures that we go on as an entrepreneur in business and that adventure will push every boundary and emotion in you and it will take your commitment to pushing through.
Check out Jono's Mentoring Moments:
Having a commitment to the people you serve can is what business is all about it's about giving. Your commitment is the glue that holds it all together. I am sure you will agree that without the commitment of the team, Personal commitment to self and the people you serve and without the commitment to grow through taking action there is no business.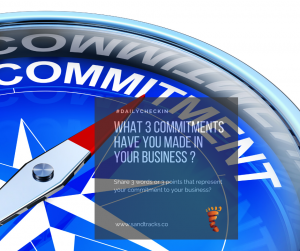 What have you committed to in your business?
We would love to hear your thoughts and experience on the commitment in business and what it means to you.
The team at Business in Bare Feet are committed to serving the startups and Entrepreneurs in regional areas all around the world to get access to global mentors and help rural startups to get the support they need. Our team stretches from Australia, Bulgaria, France, UK, Netherlands, Poland, the USA east and west coast, Africa and Spain and Germany. With a huge variety of industry specialist.
We are building a community for regional Startups and Entrepreneurs and regional Hubs to gather and connect to grow and support them to understand their mark globally. And you invited to join us.
At SandTracks our team of Global mentors are 28+ strong and growing with mentors each week. Our Global team are here to serve and committed supporting great innovative minds in the SandTracks community and ready to serve you the Entrepreneur.
I suppose you're wondering why SandTracks and why we are committed and focused on Regional Innovators, startups and entrepreneurs?
Imagine a desert caravan of entrepreneurs who have travelled the shifting sands of business and are well versed in the adventure of getting to where you want to go. The terrain of business is like the shifting sands of the desert, forever changing and we have a team that can get you there, connect you with the streams of networks that you need and help you read the terrain better.
If you are a Regional Startup Hub you can gain access to our team of Global mentors for each quarter.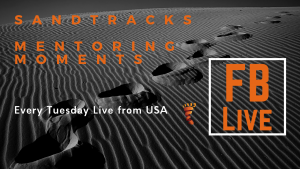 In the video on the four commitments, Jono Brake (An Australian living in the USA) talks about The four commitments Jono (USA Executive Coach) talks about may surprise you! We would love to hear your thoughts.
Check out the video with our Executive Coach and come and join us over in the SandTracks Virtual Coworking.