Business Tips
Global Business
Start Up
Fireside Chat with CEO & Chief Strategist of Fresh Agriculture Technologies
"An Entrepreneurs Journey"
This fireside chat is with two Serbian nationals already making living part of the year in the USA where their investors are and in Serbia. These two guys are young but they are already making waves in the Agritech space, they are truly remarkable as you will find out for yourself in the interview.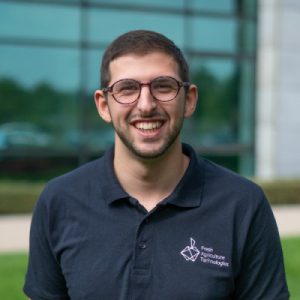 The Business in Bare Feet team met David and Mihajlo in Greece last year at the World future Argritech Competition and these young guys had received C round funding from angel investors and were spending their time between the USA and Serbia. They had one the USA pitching competition to be chosen to pitch at the world championship.
They released the first version of Map My Apple Application on iOS and Android they have drunk from the fire hose so to speak in terms of moving quickly and getting out an MVP Minimum Viable Product. So they can certainly speak from experience. With a global team, they have their hands full and share some really valuable learnings.
Here some of what we cover in this chat:
The problem you go out to solve is often not the end result
Building a team
Working in multiple cultures and language barriers
What has helped them in their journey
Becoming a corporate refugee
What is the real role of a CEO
Building a global brand
The Challenges of being an Agtech entrepreneur
Does reading books really help and so much more…
On their journey, they have some brilliant nuggets to share with people starting out.
Enjoy the journey!
Here are the 8 Tips & Takeaways
As you will see when you listen to the fireside chat that is where the real gold is at!
Join us each week for three events out global team puts together for you the entrepreneur.
If you are not a member of our SandTracks Virtual Coworking Community come and join the fun. This group has a coworking session each week where it's free and has a great variety of people join from all over the world.
Our team is here for you!
As always we are here for you to reach out and there are 4 ways we can help you and how you can work with us. Our team is in  Australia, Europe the USA and here are ways we can help you. If you are a regional startup founder or a scaling business owner or remote worker working from anywhere.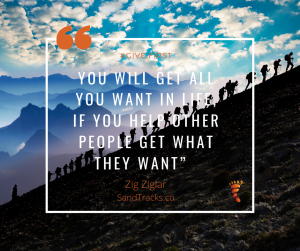 You can join us over at our FREE SandTracks Virtual Coworking community
You can Apply for our Virtual Business Incubator SandTracks CLUB where you can get access to 25+ global mentors around the world. This is where you can trial our Mentors and then choose to work with them one on one.
Or choose one of 4 private mentoring packages that suit where you are at today.
We even have SandTracks for Incubator hubs. If you are a Startup hub and need access to our Global mentors we can help you to. We also encourage hubs to participate in our FREE coworking as well for the events that we hold each week.
Our team have been helping startups for over 20 years and are highly connected, experienced in ecosystems all over the world. So how can we help you?