Business Tips
Fireside event
Founders
Global Business
Building a Software Business With Passion CEO of Platformers
Fireside Chat with Marcus Van Enk Software Expert
We chat with software expert & Entrepreneur from Melbourne Australia
Talking to an entrepreneur, dad and builder of a multi-million dollar software company. Marcus van Enk shares his journey as an entrepreneur and what it takes to grow a business now in 2020 in Australia and globally. 
This man knows first hand about building a business with passion because he has built his from scratch. Building tech products for the construction industry and how he got started. Marcus had a passion to streamline the construction industry and flick the paperwork build system to help the construction industry. Seeing a need he began sourcing and building industry solutions with custom software development and system integrations, used by construction teams worldwide. We discover what drives this dad of four girls and what challenges COVID presented.
What's your passion?
Starting out after punching out of uni as a Marketing Major, Marcus always followed his passion of trying to make life better for others through the wonders of technology as. While in the era of watching Steve jobs change the way the world used technology.  He started to wonder how if construction guys could operate an iPhone then he could build a platform that they could use. He was convinced he could find a tech solution that could help them. The point is that he stuck with his passion for technology and build solutions using technology.
COVID & Beyond
At the beginning of the year of 2020, Marcus planned for his current team to be fully remote by 1st March.  So when the shutdowns and restrictions occurred they were all ready and working from home. Experiencing a shakeup during this year of 2020, the silver lining came throughout COVID through all the change. Through this time he uncovered what was working in the business and what was not. With that reassessment on all levels, he was able to eliminate, high costs such as a physical place to have the office. Restructuring of staff and expanding his remote team more internationally.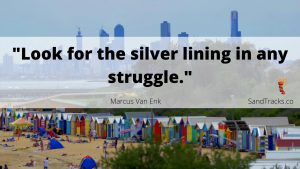 For many tech companies in mature industries have been cautious in adopting some of the newer technologies that can automate and optimise business processes. After working with many amazing businesses implementing our project management software, we realised that the dizzying array of software was a curse, not a blessing. Too many choices were not just an issue in project management, but across all platforms and across your whole business. Marcus's now current business
Platformers
aims to help improve efficiency and productivity throughout the entire supply chain. His team simplifies the process and helping construction companies choose wisely with tech. The team, now all remote, carry out the leg-work to get going more efficiently with the software needed to succeed, saving time and money.
#FootPrints Just For You
Tips and takeaways in a three-minute bitesize chunk and remember to watch to the end to see how to connect with Marcus.
Legacy …
When asked about his legacy he talked about being able to help as many people with his tech solution around the world as possible.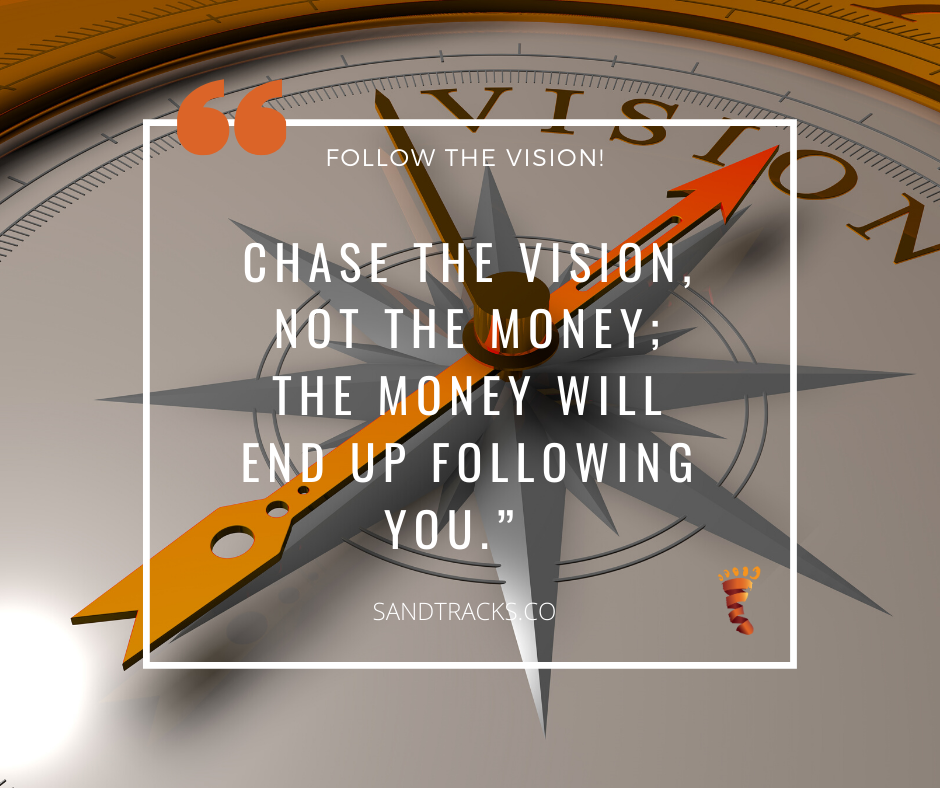 Join us…
Each week we share a real-life story of
entrepreneurs
who are in the trenches doing it too but they have succeeded and still on the journey. We can learn from them and how they have weathered the storms.