Business Tips
Fireside event
Founders
Global Business
Live events
Start Up
In the FAST Lane Of Silicon Valley With Ecommerce CEO Domm Holland
Fireside chat with Silicon Valleys Hottest Ecommerce Startup CEO of FAST
Spend some time with Domm Holland CEO of FAST and one of the fastest-growing eCommerce startups in Silicon Valley and perhaps the world. Get a taste first hand of what it's like to move from Australia to the USA and build a startup. Not any startup an e-commerce tech startup.
Our team met Domm when we lived in Australia and he was in Brisbane. He has spent a lot of time giving back the startup ecosystem in Australia and built a few successful businesses on his journey. This guy never stops!
Domm is an Australian building his startup in San Fransisco and this interview will give any startup some really valuable information. He is very honest and transparent about his business which is truly valuable for any startup, founder, or entrepreneur.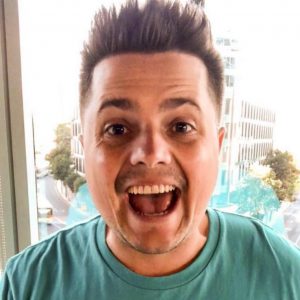 This is Domm! He's an energetic dude that has so much energy and has been very active in supporting the startup ecosystem while he was in Australia. He's a dad and a dynamo, and as he said he loves to build tech and sell it. As you can see he is just full of energy and passionate about solving problems.
As a founder, he built his first MVP coding it in the beginning himself. So when he was ready to the point where he decided to get serious full time. Raising funds started in Australia but Domm quickly realised his best bet would be to look to raise investment in USA, with no luck.
Hitting the pavement in San Fransisco, Domm then when to Silicon Valley and networked hard and fast. Going to the USA, he spent three months before moving family over a little later.
It was important to move where the biggest market is. The market in the USA is thirteen times the size of Australia, that big opportunity just waiting.  So he set his focus on the hottest seat in startups, San Fransisco. And as you will see the bloke moves super FAST!
Footprints From Our Fireside Chat…
We put together a series of footprints from our chats so that you can gather some takeaways. As a Super active founder, his also very successful on social with Instagram and Twitter. He even found his cofounder on Twitter.  Being totally transparent even on social about how he is doing what he does with his e-commerce startup. It's an incredible ride listening to his founder story.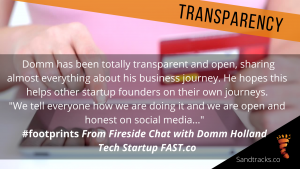 Building a startup, Domm mentions 'just expect problems', not in a bad way in a way that be ready to learn to be a problem solver.  If you are like him and you like to solve problems then your in a good place. As a founder, he says his job is to De-risk and make things happen. See what more he has to say in the full interview above.
From the very beginning building, a strong foundation was at the top of mind, he started immediately putting a system into place for the expectation of rapid growth. Luckily he did just expect rapid expansion because it's certainly has been a fast ride.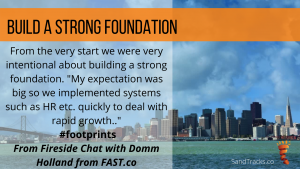 They say timing is everything in a startup so having something people need for Product-Market Fit helps and with e-commerce, it is definitely a good time, in fact, an incredible time to be in this industry. The shift to online shopping has been dramatic in 2020.
Scaling a business is about risk-taking on both sides of the spectrum with investors and as a founder. Domm explains what he observed in Australia trying to raise money. He noticed Australians investors could and should be willing to take bigger risks for better returns. See what Domm has to say about investors from his experience.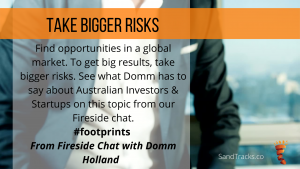 During COVID 19 Domm and his team moved fast with implementing a FAST Flex employment agreement were his employees could work from anywhere. Even the Vice president lives in Turkey and he has people all over the world. He now has a fully remote team.
.
Move Fast! And in true FAST.co style moving quickly while building any startup is essential so that you can quickly get traction.
These are just some of the footprints we put together for you but what you get from this fireside chat will depend on what stands out for you. It all depends on where you are in your startup or business as to where you will get the most value.
With so much energy and positive outlook on life and his approach to business, it was very heartfelt when he mentions
My favourite one was right at the end which I will share with you and I think it is probably the best quote I have heard for a long time.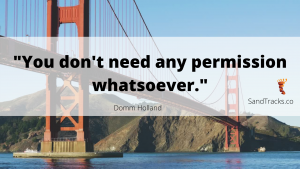 Connect with DOMM
Follow his journey on Twitter and Instagram and connect with him on LinkedIn.